Software as a Service (SaaS) has become one of the fastest-growing innovative fields of the IT sector. Yet, as any other software intensive organizations, SaaS providers also need to deliver the service quality they offer. And, although, today exist a multitude of software quality models, so far, a specific adaptation does not exist to the SaaS context.
Software Product Quality Model for SaaS (SPQ-SaaS)
SPQs-SaaS is a software product quality model identifying and priorizing software quality characteristics in the SaaS context.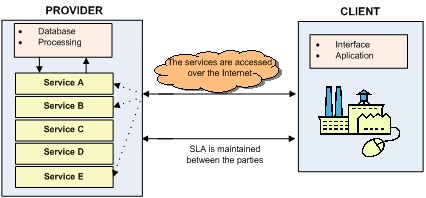 Read more:
CANCIAN, M. H.; HAUCK, J. C. R.; GRESSE VON WANGENHEIM, C.; RABELO, R. J. Discovering Software Process and Product Quality Criteria in Software as a Service. PROFES – 11th International Conference on Product Focused Software. Development and Process Improvement, Limerick/Ireland, 2010.
CANCIAN, M. H.; RABELO, R. J.; GRESSE VON WANGENHEIM, C. Supporting Software Services Trustworthiness in Collaborative Networks. PRO-VE – 11th IFIP Working Conference on VIRTUAL ENTERPRISES, Saint-Etienne/France, 2010.
The work is been realized in cooperation with the DAS/UFSC/Brazil and CTI – Centro de Tecnologia da Informação Renato Archer/Brazil.