Although not required, software tools can help to implement a project management process in practice. In order to provide comprehensive, low-cost tool support for project management, specifically, for small and medium enterprises (SMEs), we are evolving the free open-source tool dotProject in alignment with the PMBOK and CMMI-DEV (PP and PMC).
And, in order to support the teaching of project management tools, we also enhanced dotProject+ by re-organizing its functionality in alignment with the PM process, facilitating the tool usage during the PM process execution. Instructional features also include a feedback mechanism, providing comments and suggestions on the project plans being developed, such as inconistencies or omissions in relation with PM theory.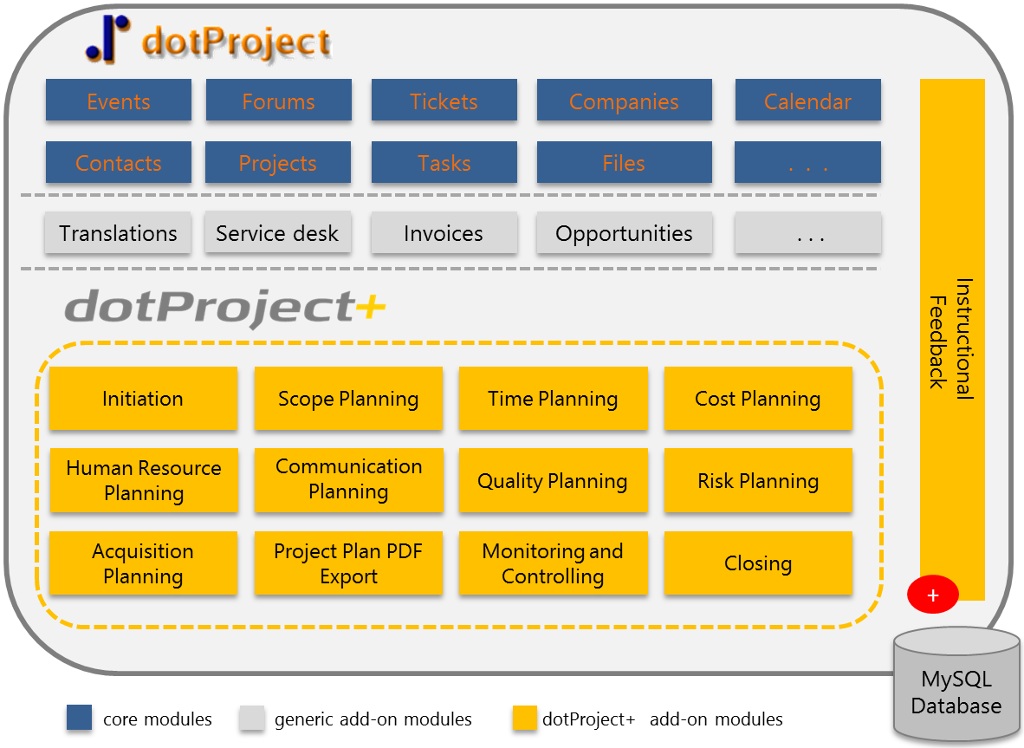 Try it out! Download the integrated version here. It is also possible to download only a specific module here. More information in our installation guide (in Portuguese). Want to adapt or evolve dotProject+? Check out our development guide (in Portuguese).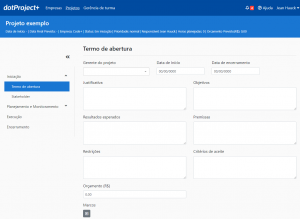 Any bugs, improvement suggestions or comments?
Check out also our publications on dotProject+
Are you using dotProject+ to teach project management? Find out more about how to evaluate here. Please share your data with us in order to help us improving the material (via email: dotprojectplus@gmail.com)
Watch the presentation (video) on the instructional unit to teach the use of software project management tools with dotProject + (slides).


This work is licensed under a Creative Commons Attribution-NonCommercial-ShareAlike 4.0 International License.